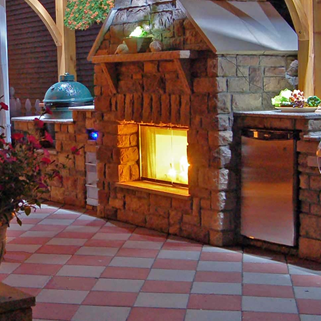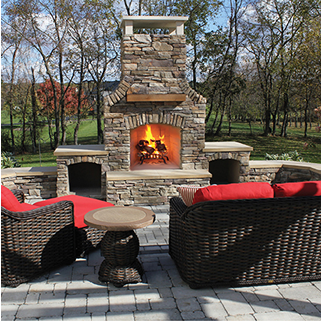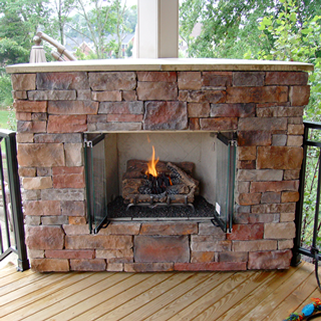 Outdoor Fireplaces
All of our outdoor fireplaces feature chiseled edge concrete, fire brick lining, and limestone chimney caps.  The best quality components for an outdoor fireplace that will be the center of your backyard gatherings for many years to come.
A variety of sizes and configurations are available and can be customized to fit your backyard design.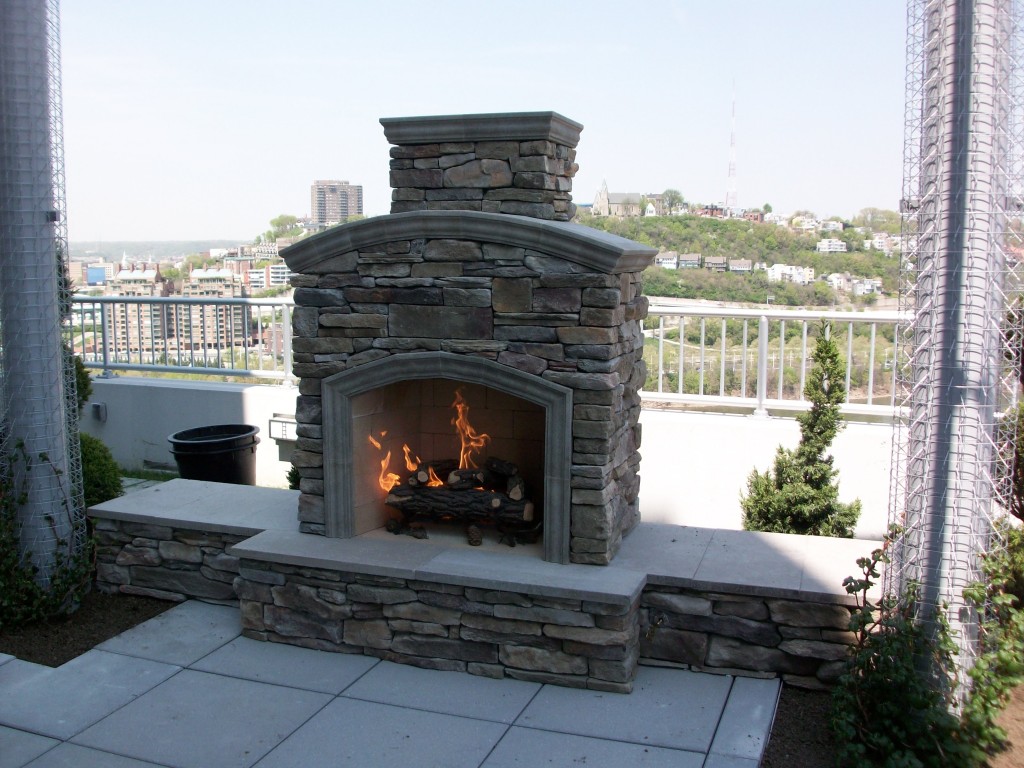 Outdoor Fire Pits
An outdoor fire pit is the perfect place to pull up a chair and relax after a long day.
Our outdoor fire pits are available in several styles including
Stone-top Fire-pits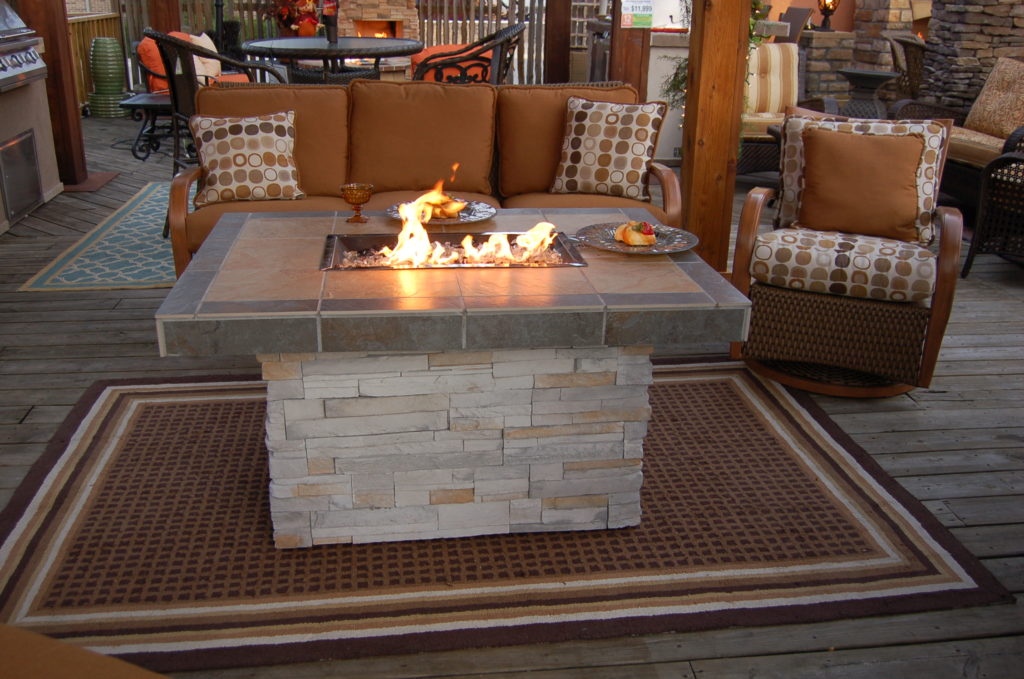 Designer Series Fire tables which are available in mosaic top, travertine top, and slate top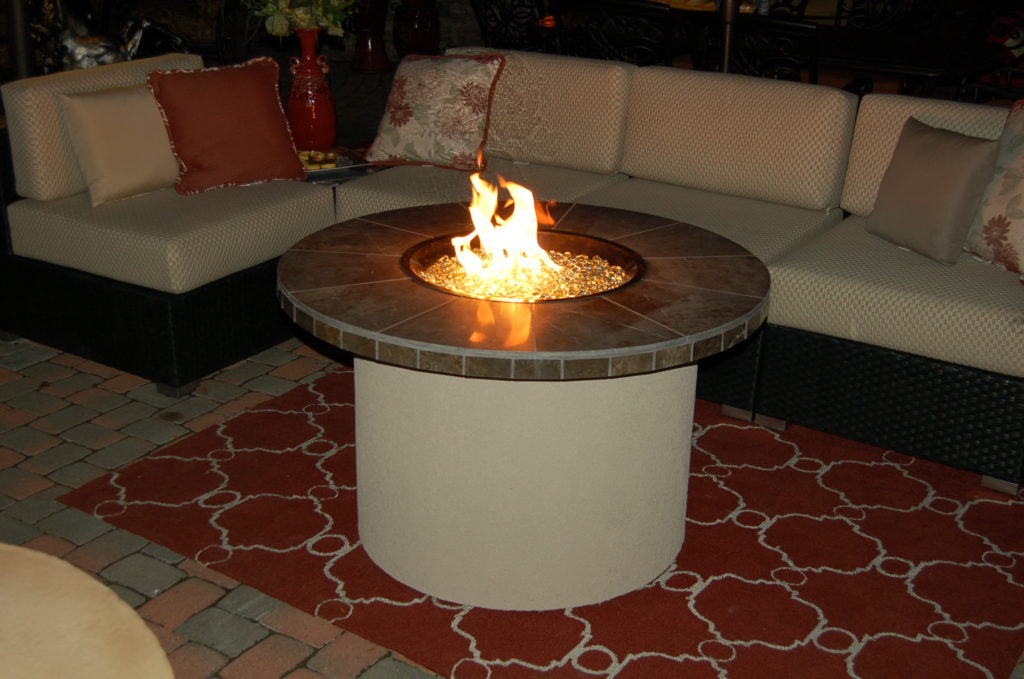 Urban Fire-pits
These beautifully designed Fire Pit Tables features a "one of a kind" dual media burner media. The fire table stands at chat height and features a 42″ diameter top, which is the perfect height for deep seating. The fire pit appliance ignites and extinguishes easily through the burner control system, which has built in safety features for added protection. The flame and heat can be regulated with the simple turn of a knob, conveniently located on the fire table base. Users may enjoy this fire pit table at any hour of the day or night. Switch on the LED lights for just the right amount of lighting needed to enjoy your outdoor entertainment area.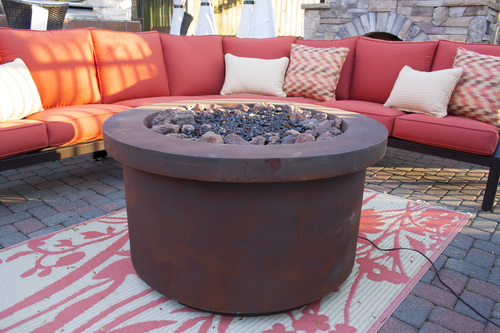 Contact Zagers Pool & Spa or stop into one of our five locations to learn more about how a new fireplace or fire-pit can be a great addition to any backyard!