Due to this unprecedented time, our stores are temporarily closed. However, you can still place an online order for curbside pick-up or have your water tested by clicking the button below.
We are only fulfilling orders Mon – Fri, 9AM – 2PM out of our Jamestown location.
Thank you for your patience at this time.
Our Jamestown location is our main headquarters that was recently redesigned!  Not only does it boast the largest showroom with several hot tubs and patio furniture sets on display, it also contains our Business Office, Parts & Service Department and Main Warehouse. Be sure to venture outside to view our extensive pool park that includes an in-ground pool as well. 
Remember to bring in a water sample for free testing and expert advice.
Contact Info:
We're located on Riley St near 24th Ave,
right next to the Patmos Library.
2535 Riley St
Jamestown, MI 49427
Phone: 616-896-9313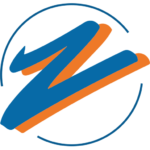 Monday
10:00 AM - 7:00 PM
Tuesday
10:00 AM - 5:30 PM
Wednesday
10:00 AM - 5:30 PM
Thursday
10:00 AM - 5:30 PM
Friday
10:00 AM - 5:30 PM
Saturday
10:00 AM - 3:00 PM