Our Jamestown location is our main headquarters that was recently redesigned!  Not only does it boast the largest showroom with several hot tubs and patio furniture sets on display, it also contains our Business Office, Parts & Service Department and Main Warehouse. Be sure to venture outside to view our extensive pool park that includes an in-ground pool as well. 
Remember to bring in a water sample for free testing and expert advice.
On Tuesday, December 22, all 4 locations will open at 12PM instead of 10AM.
Contact Info:
We're located on Riley St near 24th Ave,
right next to the Patmos Library.
2535 Riley St
Jamestown, MI 49427
Phone: 616-896-9313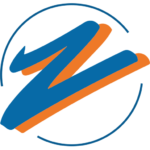 Monday
10:00 AM - 7:00 PM
Tuesday
10:00 AM - 5:30 PM
Wednesday
10:00 AM - 5:30 PM
Thursday
10:00 AM - 5:30 PM
Friday
10:00 AM - 5:30 PM
Saturday
10:00 AM - 3:00 PM