Due to this unprecedented time, our stores are temporarily closed. However, you can still place an online order for curbside pick-up or have your water tested by clicking the button below.
We are only fulfilling orders Mon – Fri, 9AM – 2PM out of our Jamestown location.
Thank you for your patience at this time.
Our Holland location offers a large showroom with several hot tubs and patio furniture sets on display. Be sure to venture outside to view the above ground pool park as well. 
Remember to bring in a water sample for free testing and expert advice.
Contact Info:
We're located on E. Lakewood Blvd,
between Beeline Rd and 120th Ave, near US-31.
320 E. Lakewood Blvd
Holland, MI 49424
Phone: 616-396-2399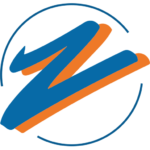 Monday
10:00 AM - 5:30 PM
Tuesday
10:00 AM - 5:30 PM
Wednesday
10:00 AM - 5:30 PM
Thursday
10:00 AM - 7:00 PM
Friday
10:00 AM - 5:30 PM
Saturday
10:00 AM - 3:00 PM