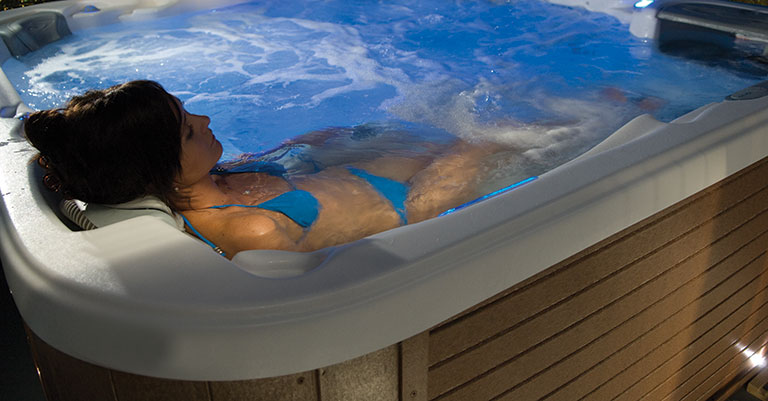 How to Open a Hot Tub
January 3, 2016
6 Steps to Open a Hot Tub
Opening up a hot tub can either be a time of enjoyment or disappointment. Aside from poor water chemistry and balance, improper winterization can also lead to many problems. It is important to follow guides and instruction when closing your spa, so that problems can be avoided when it's time to open it back up. The instructions below will detail how to properly open and prepare a hot tub for a long season of enjoyment and fun.
Remove the Winter Cover


Begin by clearing any debris off the top of the cover. This includes sticks, leaves, dirt or water.  To avoid unpleasant smells and mildew/mold during storage, make sure it is has been cleaned and dried thoroughly.

Remove the Hard "Thermal" Top


The moment of truth, pull back the cover. If there is any standing water, remove it with a sub-pump. When you open the spa, some water/debris is to be expected. If there is excessive water and debris, inspect the cover for tears and holes. If there is frozen standing water in the spa, there is a high chance that damage has been done to the shell and possibly the pipes. If any cracks are noticed, contact your local Zagers professionals. If any plugs have been placed in the jets, remove them now. Once the thermal top is removed, clean it and let it air out for several days if necessary.

Clean (Shell and Filter)


Use an acrylic cleaner and wipe down the interior of the spa shell. Using a soap based cleaner may cause damage to the shell. It may also leave residue, which leads to bubbly water when the spa is filled. This is also a good time to clean the spa filter. Again, do not use a soap based cleaner. Although not necessary, it is a good idea to apply a spa wax after the cleaning portion.

Inspect Pump, Valves and other Equipment


Before filling the tub, inspect the equipment. Make sure that all fittings are tight and secured – this includes removing drain plugs as well. While inspecting, keep an eye out for any cracks or splits that may have sprung up as a result of standing water in the system. After all fittings are secured and the pipes have been checked for cracks, water may be added.

Power on the Spa


After the water has been added, turn the thermostat all the way down and power on the spa. After the spa is started, run it through some tests to make sure that all functions are still working properly.

Balance the Water and Enjoy!
Have a swimming pool or hot tub related question?  Contact Zagers Pool & Spa by email or phone at 616.896.1717 today!