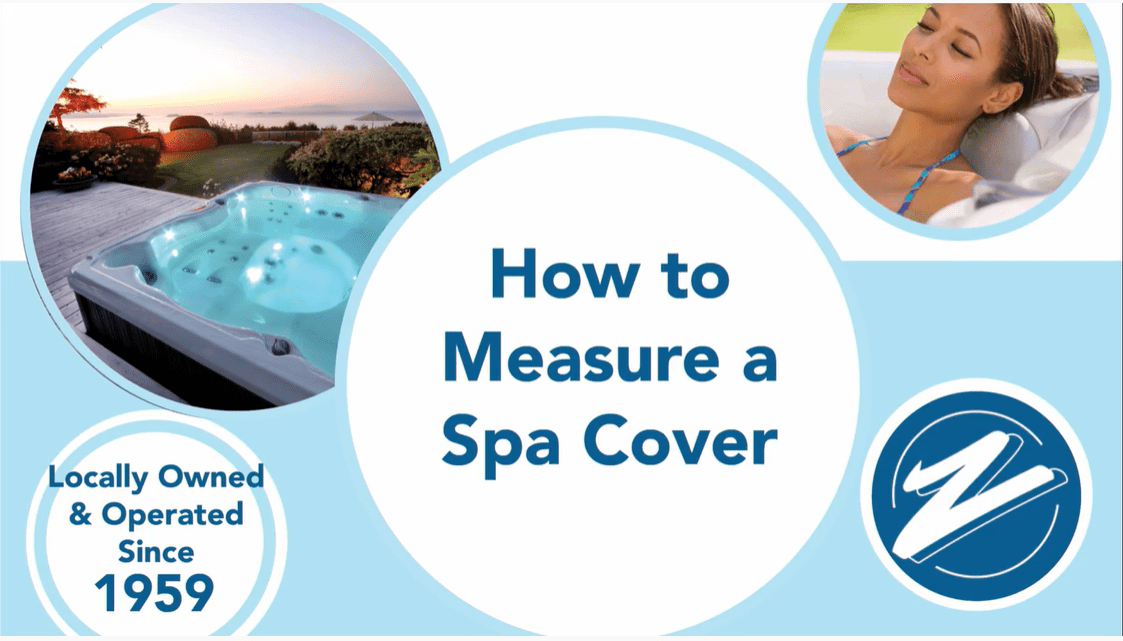 How to Measure for a Hot Tub Cover
When it's time for a new or replacement hot tub cover, proper measurements are essential. A cover that fits will retain heat and last longer. An ill-fitting cover won't, pardon the pun, measure up.
Not sure if you need a new spa cover? Check out our post on Signs You Need a New Hot Tub Cover.
If you have a 2010 or newer spa from Jacuzzi®, Dimension One Spas® or Mira Hot Tubs, we most likely have measurements on file for you already. Contact us and we'll give you the measurements.
For curvilinear and raised back spas, contact us for help getting the perfect measurements.
To measure your square or rectangular spa, here's what you'll need and the steps you'll need to take.
Supplies
To measure for your spa cover, you'll need a framing square (or a ruler and straightedge), a pencil and a measuring tape. Lastly, another person makes it easier, but isn't 100% necessary.
Step 1: Measure Length and Width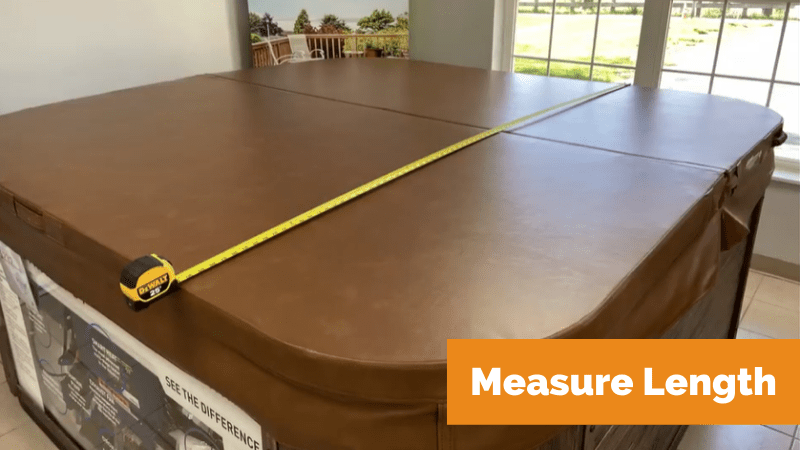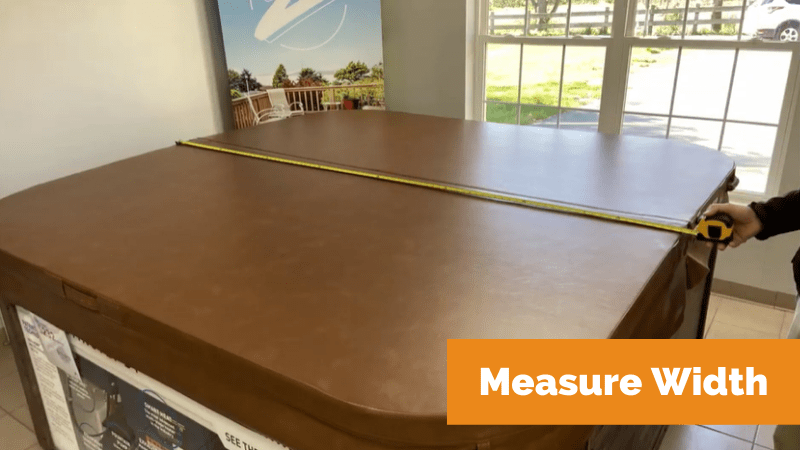 Use the measuring tape to measure across the center of the spa, from one end to the other, to get the length. Then, do the same thing, using the seam as a guide, to get the width. Take all your measurements in inches.
Step 2: Measure Skirt Length and Locate Straps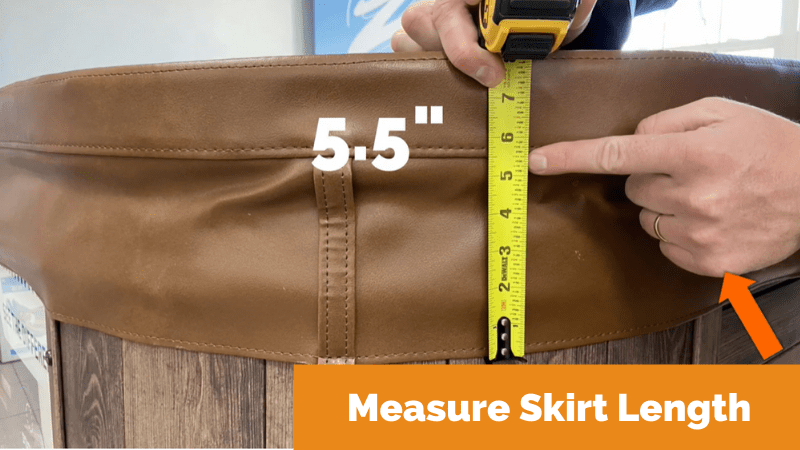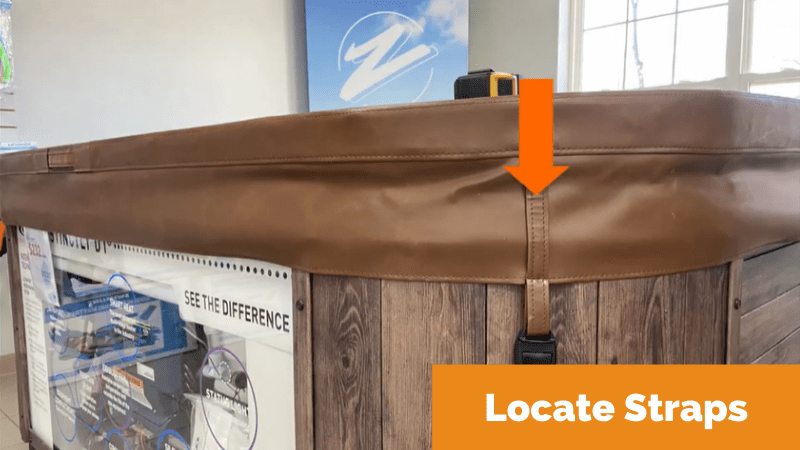 To measure the skirting, measure from the bottom of the skirt to the first seam. You'll always find straps in the corners, but you may also have straps on the front or back of the spa. Notate all your straps so we can make sure to get them in the right spots.
Step 3: Measure Corner Radius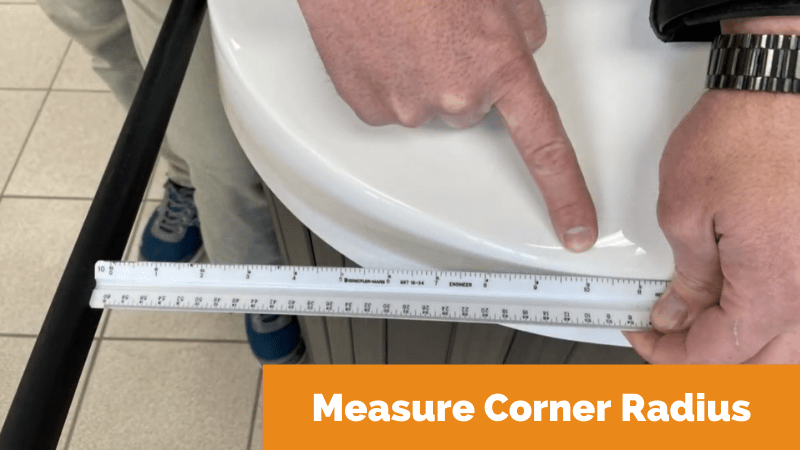 Get your framing square or ruler/straightedge combo and place it in the corner. The measurement you want is right where the spa starts to touch the framing square. This is the measurement we'll need to get the correct radius on your spa cover.
Step 4: Select the Appropriate Taper and Heat Seal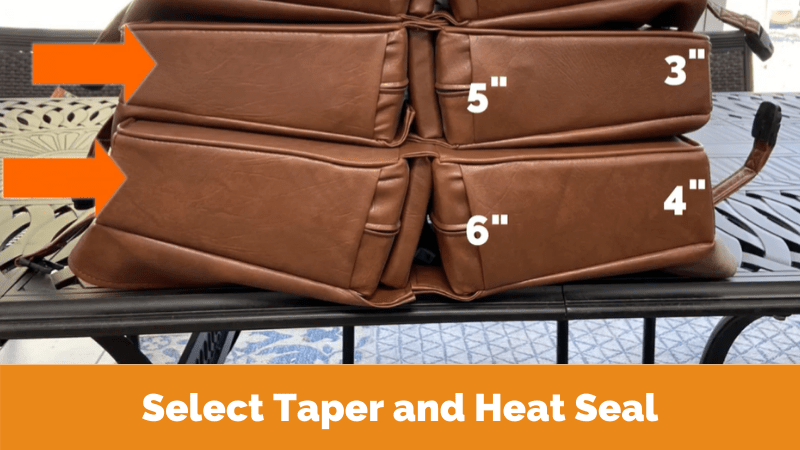 Spa covers have two main purposes: safety and heat retention. We have two different grades of spa covers available to meet your specific requirements.
The premium cover is a 3" to 5" taper, which is great for Michigan winters as it can withstand snow and has enhanced heat retention.
The elite cover has a 4" to 6" taper and is perfect if you get tons of lake-effect snow. In terms of heat retention, it's better than the premium cover.
The heat seal prevents heat from escaping between the two halves of the spa cover. You obviously need to be able to open and close the cover, so when closed, the heat seal gives you extra protection to keep the heat in the spa.
Step 5: Select the Color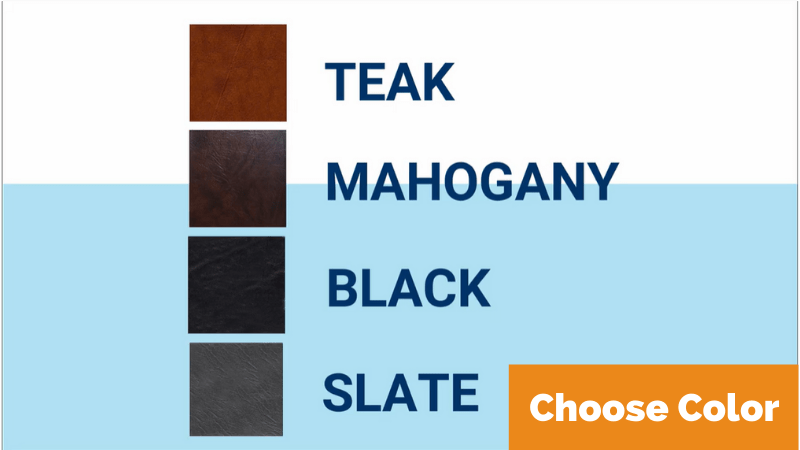 Although this has nothing to do with actual measuring, color selection is an important part of getting the right cover to match your spa and your design preferences. You'll have several options: teak, which has been a best seller for years, mahogany, black and slate, for all our fans of gray out there.
For a demonstration of how to measure for a new or replacement hot tub cover, watch our video.
If you need help with any aspect of measuring for a spa cover, just contact us. The right cover will promote safety, retain heat, and improve the aesthetic appeal of your spa.