The most versatile and effective outdoor cooker ever designed!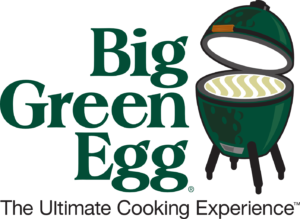 Use The Big Green Egg® for smoking, grilling, roasting, baking, and barbecuing all kinds of meats, veggies and more!
Big Green Egg ceramics will withstand temperatures beyond 2000 degrees Fahrenheit without damage.
And you can use your "Egg" in any weather – sun, rain, snow, or sub-zero temperatures.
The Big Green Egg is unequaled as both a grill and smoker
For high temperature searing of steaks, for low-and-slow cooking, or even brick-oven baking, the Big Green Egg will do it all!
It will replace any combination of cookers you have including your oven.
Durability and beauty is enhanced by a brilliant gem-like Mexican glaze.
This non-toxic lead-free glaze is a lifetime finish that will never fade, discolor, or weather.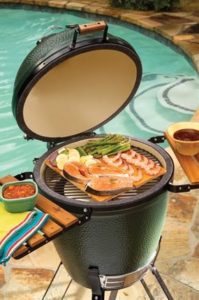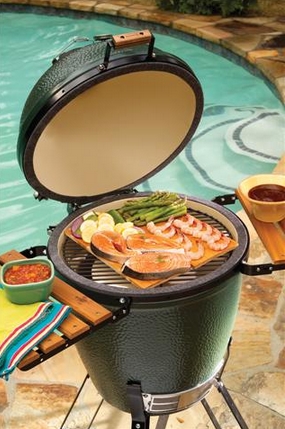 Other features include:
Stainless steel fasteners. – Heavy gauge metal support bands
Stainless steel draft door. – Cushioned gaskets
Porcelain non-stick grill. – Auto-Lock band (optional)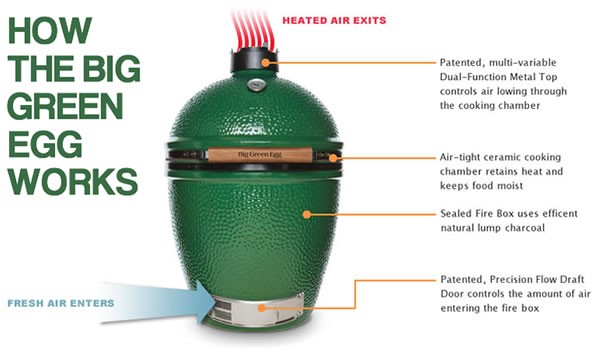 Zagers is West Michigan's Favorite Big Green Egg Dealer
We have the most models in our showroom to browse and compare! Find the perfect size for you, and all the "eggcessories" to go with it.
Read Zagers Blog for Recipe Ideas and More for the Big Green Egg.
The following Big Green Egg models are available in our stores. Big Green Egg does not sell models online.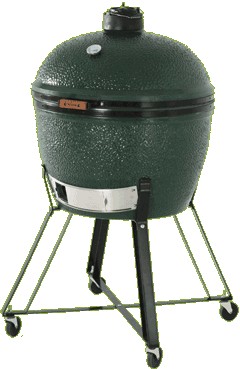 Big Green Egg – X-Large Egg®
The newest Egg
2″ diameter cooking grid
452 sq. in. cooking space     205 lbs.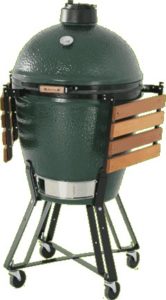 Big Green Egg – Large Egg®
Most popular size!
18″ diameter cooking grid
255 sq. in. cooking space     140 lbs.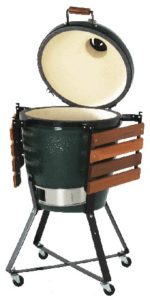 Big Green Egg – Medium Egg®
Perfect for families
15″ diameter cooking grid
177 sq. in. cooking space     95 lbs.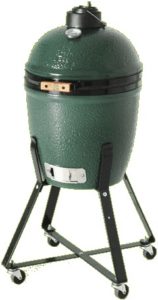 Big Green Egg – Small Egg®
Perfect for small families
13″ diameter cooking grid
133 sq. in. cooking space     65 lbs.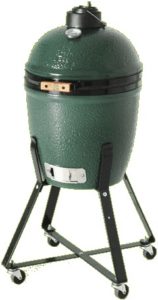 Mini Egg®
Perfect for picnics and tailgating!
9″ diameter cooking grid
64 sq. in. cooking space     30 lbs.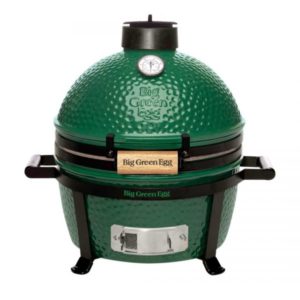 MiniMax Egg®
The MiniMax is perfect for camping, poolside and tailgating at the ballgame. It is also at home in award-winning restaurants.
Get Cooking with Zagers!
Stop into any of our 5 West Michigan Locations to check out the Big Green Egg.
Browse all the 'Eggcessories' and get one today to get smoking all year round!
Contact us for pricing and other product information. The Big Green Egg is not sold online.