Choosing the Right Furniture for Your Dream Backyard or Patio
June 5, 2018
The kids are out of school and summer is upon us. It's time for outdoor living at its finest! You've been dreaming all winter of that perfect collection of furniture and accessories that can take your backyard space from flat to fabulous. Whether you have your eye on an outdoor dining set or want to bring comfy living room furniture into your backyard or patio, Zagers has what you need to make your summer dining and entertaining both stylish and comfortable for every occasion.
Tips for selecting the perfect outdoor dreamscape include:
Selecting the style and fit
Choosing a product made to last
Accommodating your family and friends
Maintenance you can live with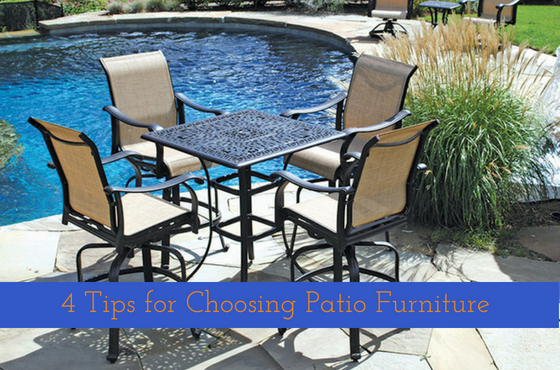 1. Selecting the Style and Fit
Are you creating the ultimate staycation for the summer? Want the entire neighborhood over so you don't have to worry about where your kids are? Or perhaps you're just looking to add an al fresco element to your life. Whatever the case, selecting the style and fit of your outdoor space that creates the ambiance you're looking for is the first step in creating your dreamscape.
At Zagers, you can choose from sofa sets, Adirondack chairs, and bistro tables. With fire and ice tables, you can dine or chat around a firepit, or chill your beverages within arm's reach. Accent your outdoor space with a tea cart, pool towel rack, or umbrellas. For cushioned seats, we offer a wide selection of fabrics, from polyester to olefin to acrylic. With so many options, it will be easy to find pieces to fit the unique function of your outdoor living space.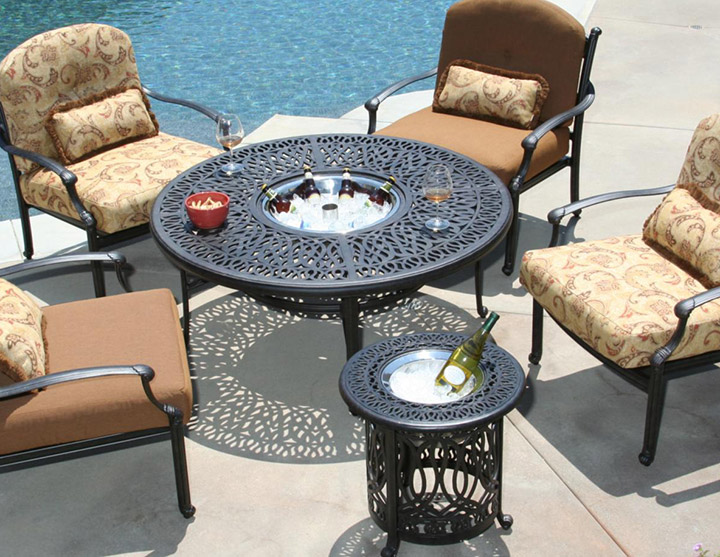 2. Choosing a Product Made to Last
Our flagship brand, Summerset Casual, offers offers a variety of more budget conscious sofa and dining options as well as specializing in luxury sets with the highest quality solid cast aluminum framework, superior grade wicker material, extra padded cushions (made in the USA), and most weather resistant acrylic fabric that is super easy to clean. The Summerset collection is an investment, but unlike the furniture inside your home it is built to be durable outdoors, in the elements—to last for years to come.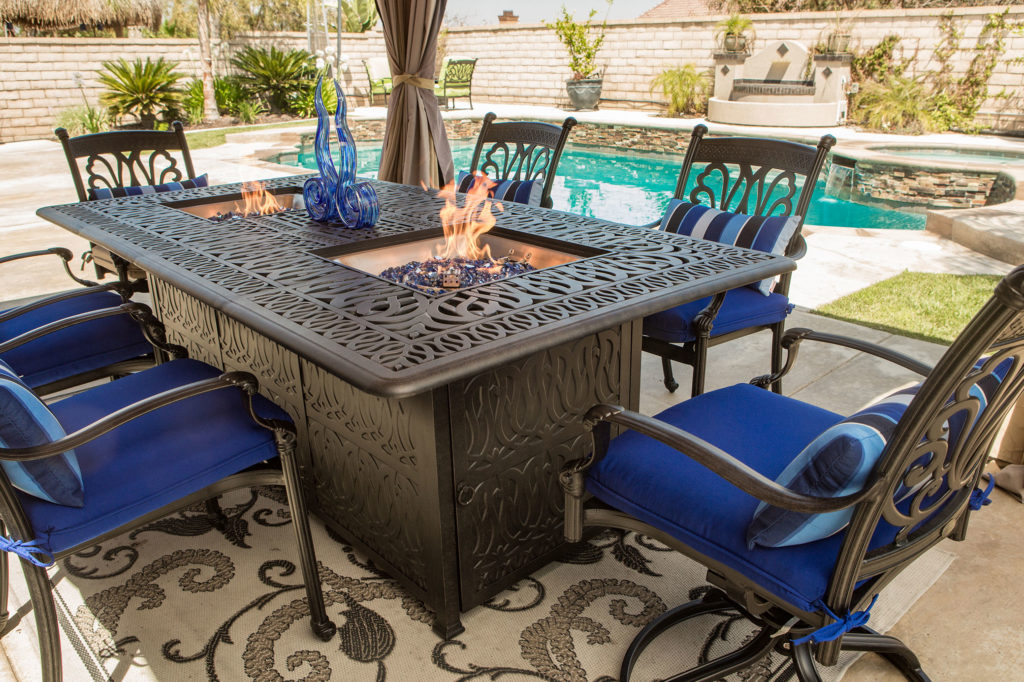 3. Accommodating Your Friends and Family
Who will you be entertaining, and how many? And how frequently? In asking yourself these questions, take into consideration the ages of your guests, mobility factors, and the types of activities that you like to do together. For instance, if card games or entertaining centered around food are your "go to" then a dining set may serve you quite well. However, if you are the type that is more into lounging and relaxing conversation then a sofa set may complete your outdoor family room. The key is to not have anyone feel uncomfortable — or worse, not have enough seating for your regular gatherings. That can spoil your event faster than bad mayo at a potluck. If stability is important for your older guests, or guests with coordination challenges, look for chairs that are stationary, or that only spring back and forth for greater steadiness.
Many of our pieces come with "pillow back" seats, vary in high back or standard styles, and offer support and comfort—maybe even better than your standard living room furniture. We carry a wide selection of furniture from Summerset Casual and Carolina Casual. With the versatility of many of these sets, you'll find the perfect dining set or chat set to make summer days and nights with your favorite people incredibly joyful and relaxing.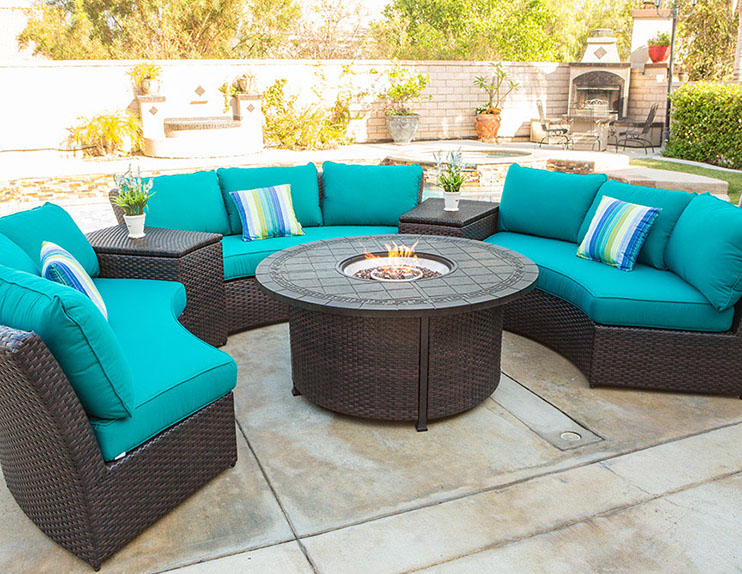 4. Maintenance You Can Live With
Regular light maintenance will maintain the beauty of your furniture, but also your financial investment. Brush off cushions, remove food particles, and sweep rugs before dirt has a chance to become embedded in the fabric. Run a clean, damp cloth over frames to remove dirt, dust, and fibers that may cling to the surface. Occasionally wash the furniture with soapy water, rinse clean, and dry before reapplying covers.
We also offer 2 grades of covers to protect your furniture when it's not in use. These covers are very affordable in comparison to the furniture investment, as well as high quality. Every time you cover the furniture, you are saving UV hours on cushion fabric, and it stays clean and dry for immediate use. The options for covers are:
Titanium: Offers a 3-year guarantee

Platinum: Offers a 5-year guarantee, made of acrylic and 3 layers of fabric, contains no toxic PVC
Patio furniture can be found at the Zagers locations in Jamestown, Holland, and Grand Rapids (Shaffer Ave). While some sets may require factory order, we offer many sets for purchase and quick delivery. Drop in to the store nearest you with your questions, ideas, and needs. We'd love to help design your perfect outdoor getaway.