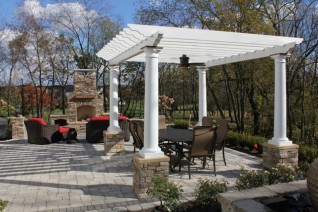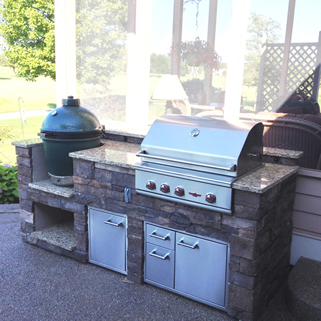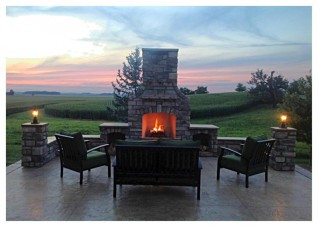 Outdoor Fireplaces and Fire pits are a great way for transforming your backyard into a cozy gathering area to be shared with friends and family. The quality, workmanship and longevity is unsurpassed and will offer years of enjoyment and relaxation. Whether you are creating a gathering area or a private retreat, an outdoor fireplace should be considered as a key element in your outdoor room.
Outdoor kitchens combine unmatched style, unrivaled quality and a highly designed granite countertops. Regardless of your lifestyle or event size, Zagers Pool & Spa offers an outdoor kitchen package that will accommodate your every need and desire.
Pergolas are the perfect way to define your outdoor space. The Pergolas from Zagers Pool & Spa add architectural design, sophistication and charm to your home, while providing shade with a classy look. The materials, design and workmanship provide beauty and comfort for many years to come.  Zagers has many different sizes, shapes and styles to choose from – call or stop in today to learn more!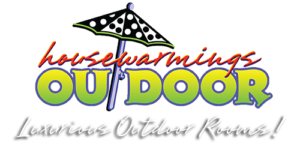 For more information about the outdoor rooms and accessories, visit housewarmingsoutdoor.com!